Ever since a deadly avalanche hit the army post in Siachen, India has been holding its breath and praying for the safety of the 10 soldiers who were reported to be missing. Following the unfortunate incident, rescue operations began immediately only to be obstructed by tough and unfavourable conditions.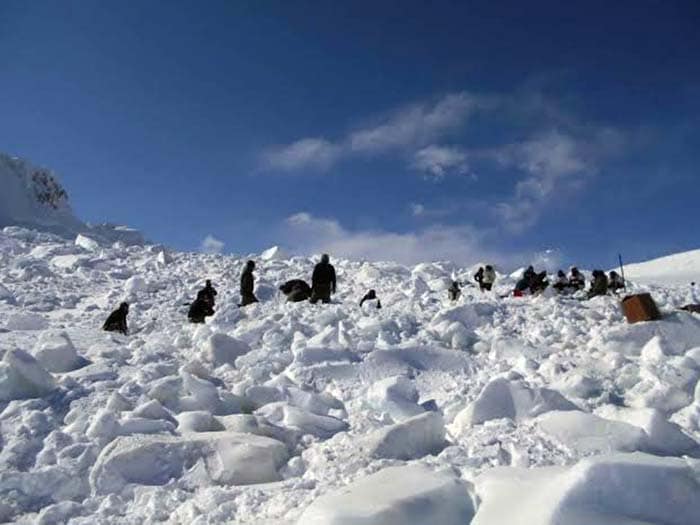 Siachen, the world's highest and coldest battle field, offers the most challenging survival conditions for humans. Reports suggest that more soldiers have died here due to adverse climatic conditions than in battles. A battle field that gets colder up to minus forty degrees Celsius is surely not a place we can imagine living in! So, first of all, here's a big salute to that every single soldier of our country, who has ever lived or is living here to protect us from enemy nations.
After about a week of rescue operations at Siachen, one soldier, Lance Naik Hanamanthappa Koppad was found alive by the rescue team. Buried under about 25 feet of snow for over six days, the soldier was reported to be alive while all nine of his colleagues were reported dead. This, in itself, is a big achievement for the soldier, for the rescue team and for the nation on the whole.
However, the lone surviving braveheart has been reported to be in coma right now. A personification of courage, passion, fighting spirit and endless love for one's nation, he is a hero who has made us proud in numerous ways today! Of course, the nation cannot repay these bravehearts for all the sacrifices they have made until today, merely out for love for their nation. Let's all join hands and pray to God for his safety and speedy recovery. Also, let's pay homage to all those brave souls who lost their lives while guarding our nation selflessly.
This one and only survivor of the terrible natural calamity has taught us more than courage and valour. It has taught us to love selflessly while the entire nation is celebrating the week of love, i.e., the Valentine's week. He has taught us to stick by our principles and fight endlessly and fearlessly to achieve what we love. He taught us to be selfless, courageous and take pride in standing up for the nation. He has taught us to fight all the obstacles that come in our way to success. Truly, he is a person who deserves respect from the entire world!
Also, hats off to all those brave and passionate sons of India who join the Indian armed forces, not bothering about their own life.
Until we get any further update on the condition of Hanamanthappa, let us all just keep our fingers crossed!